Starting July 1, 2019, the Aetna network will transition from Alaska PPO Plus to the Alaska Value Network.
This page will connect you to the Aetna provider search tool to locate participating doctors, hospitals and facilities.
Once you enter the provider search from this page, please follow the "Continue as a guest" option on the right, and enter your zip code again to find providers for your 2019 plan.
Please note, you can use your Aetna member website to find 2019 benefit information and your provider directory for your selected plan. The information on the website will be available when you log in to or register for your Aetna member website after the start of the effective date of your new 2019 coverage
If you are experiencing issues when searching for network providers using the links below, please call your Aetna Health Advocate at 1-800-245-0618 (TTY: 711), 8 a.m. to 6 p.m. PT, Monday through Friday.
Onsite clinic through Vera Whole Health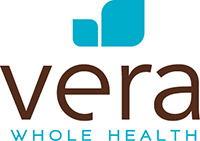 Vera Whole Health provides an onsite clinic to Anchorage School District Employees, and is not part of the Aetna network. The onsite clinic offers preventive, primary, and acute care. Often appointments can be made on the same day. Longer appointments like annual whole health evaluations must be scheduled ahead of time. Please log in to schedule appointments, message providers, review chart notes, access your health assessment, see clinic closure notifications, view provider and health coach bios and photos, read FAQs and access forms.
List of onsite clinic services
Annual Whole Health Evaluation (Biometric screening, provider visit, health assessment, health coaching)
Physical exams
Blood pressure screens
Fitness and nutrition
Immunizations and routine injections
Stress management
Episodic sick care
Chronic disease and prescription management
Provider-dispensed medications
Coordination of specialty and acute care
On-site labs
Suturing/basic wound care
Sprains and strains
Rashes
Infections
Asthma exacerbations
Colds/upper respiratory infections
Acute pediatrics (age 3 and up)
Important information for DocFind users who live in California, Connecticut, Delaware, Georgia, Massachusetts, Oregon, Ohio, Texas, Utah or Washington.
Terms of Use: By using DocFind, you acknowledge and agree that DocFind and all of the data contained in DocFind belongs exclusively to Aetna Inc. and is protected by copyright and other law. DocFind is provided solely for the personal, non-commercial use of current and prospective Aetna members and providers. Use of any robot, spider or other intelligent agent to copy content from DocFind, extract any portion of it or otherwise cause DocFind to be burdened with unwarranted high access or transaction activity is strictly prohibited. Aetna reserves all rights to take appropriate civil, criminal or injunctive action to enforce these terms of use.
Provider information contained in this directory is gathered from information that we receive from our provider network and updated 6 days per week, excluding holidays, Sundays, or interruptions due to system maintenance, upgrades or unplanned outages. This information is subject to change at any time. Therefore please check with the provider before scheduling your appointment or receiving services to confirm he or she is participating in Aetna's network. Participating physicians, hospitals and other health care providers are independent contractors and are neither agents nor employees of Aetna. The availability of any particular provider cannot be guaranteed, and provider network composition is subject to change. Notice of the change shall be provided in accordance with applicable state law.
This information is available for free in other languages. Please call customer service using the number on your ID card/enrollment information.